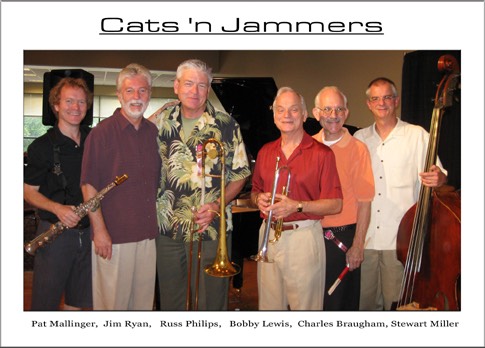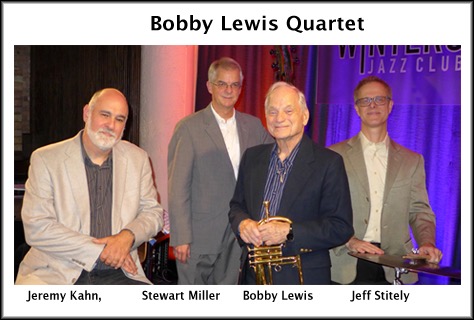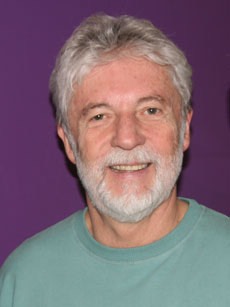 JIM RYAN - Piano & Keyboards
A professional musician since 1962, in Los Angeles and Chicago, has done recording as a performer, and writer/producer of commercial music for television and radio. Jim played keyboards for AL JARREAU on his Grammy Award-winning album "ALL FLY HOME". 
He toured and recorded with a rock group called THE MOB in the 1960's. His piano artistry and musical sensitivity are well known in the musical world. He performs regularly with his own groups and as a soloist and with Bobby Lewis in concerts as a Jazz duo through septet   Jim has appeared on all of the BOBBY LEWIS CD recordings. 
Jim released his dirst CD recording of his trio REMEMBER CHICAGO, featuring Stewart Miller on Bass and Ernie Adams on drums, in 2012.
Jim Ryan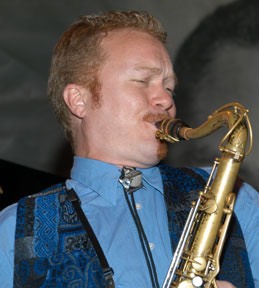 PAT MALLINGER - Alto & Tenor Sax
Hailed as one of the most talented musicians in Chicago. Attended North Texas State University and was a member of the outstanding One O'clock Lab Jazz Band. After touring with ARTIE SHAW and WOODY HERMAN, he settled in Chicago in 1990, where he performs  at the Green Mill co-leading the Sabertooth quartet, Saturday's at midnight for more than a decade. He produced has produced 6 CD recordings of his compositions, including MONDAY PRAYER TO TUNKASHILA, Sabertooth: Live at the Green Mill, Home On Richmond and his recent release ELEVATE. He has also performed on many of Bobby Lewis CD's.
 Pat is a member of the Jazz Mentors Sextet sponsored by the Ravinia Festival to develop and teach young jazz musicians in Chicago's inner-city schools. Pat continues to perform around town with many groups including the  Chicago Jazz Ensemble.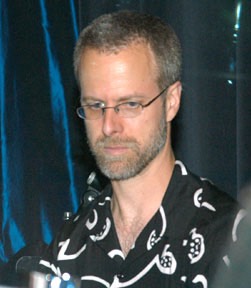 JEFF STITELY - Drums
Jeff began his career as a jazz drummer in 1984, building a reputation in Chicago by playing with such superb artists as Chick Corea, Randy Becker, Wynton Marsalis, Eddie Harris, Larry Coryell Patricia Barber, Von Freeman and many others. The Jeff Stitely Quartet has recorded three CDs, toured both the U.S. and Europe and was a finalist in the Hennessey National Jazz Competition. Jeff studied and performed African drumming with Gideon Foli Alorwoyie for five years, and has been on faculty at Northern Illinois and Northeastern Illinois Universities teaching percussion. Along with this he is one of the busiest drummers in Chicago and travels often to perform concerts and percussion clinics. Jeff has been a featured performer on many of Bobby Lewis' CD's and is his first choice drummer for Jazz concert appearances.
Stewart Miller - Bass
Bassist STEWART MILLER is a native of Louisville, KY, a graduate of music programs at the University of Kentucky and Northern Illinois University, and a regular in jazz clubs, recording studios, and festivals in and around Chicago. 
After two years of touring with the Glenn Miller Orchestra in the early 1980s Stewart worked in a wide variety of musical settings in the Louisville-Lexington-Cincinnati area and eventually came to Chicago in 1987.  
He can be heard on recent recordings by Chicago jazz artists such as Orbert Davis, Bobby Lewis,
Russ Phillips, Bobby Schiff, and Judy Roberts, and on Delmark Records 2004 release Up Jumped Spring by legendary trombonist Curtis Fuller.
He is on the Faculty of UIC, Department of Performing Arts:
ERNIE ADAMS - Drums
Ernie Adams is a Chicago Based Drummer, percussionist, composer, professor and educator.  He studied Jazz at North Texas State University and The University of Wisconsin - Milwaukee
Having played professionally since the age of 15, he has played throughout the US, North, Central and South America, Europe, Asia and Africa.  He has appeared with Ramsey Lewis, Stanley Turrentine, Dizzy Gillespie, Joe Williams, Kurt Elling, Jmaes Moody, Claudio Roditi, Clark Terry,Ahmad Janal, Orbert Davis and The Chicago Jazz Philharmonic Orchestra, and Bobby Lewis, to name a few.
Ernie is on over 100 recordings, including Jim Ryan's recently release CD trio album. He co-wrote and performed ont the soundtrack of the 1995 movie "A Family thing". He is Drum Professor at the University
of Illinois-Chicago and is very active in the Chicago Jazz scene as a performer and an educator.
THOMAS KINI - Electric Bass
A native of New Zealand, and virtuoso electric bassist, is one of Chicago's busiest and most in-demand jazz artists. His music took him to Australia where he studied at the Australian Music Conservatory, and then to Europe where he performed in Spain, Portugal, Germany, Sweden and Copenhagen. Thomas has appeared on many recordings including JORGE DALTO, DONNY HATHAWAY, MANFREDO FEST (Brazilian jazz pianist), STEVIE WONDER, a CD recording by the COLBY CARUSO Quintet with AKIO SASAJIMA, and JOE HENDERSON, and has appeared on all of the BOBBY LEWIS CD recordings for Southport records.

Our beloved and irreplaceable Thomas passed away on April 5, 2004 . To view his memorial  please click here:  MEMORIAL